Welcome to Zenith Labour Law & Personnel Solutions
Our objective and expertise it is to look after the interest of our clients in all areas of their business related to payroll, personnel administration and labour law.
BACKGROUND / INTRODUCTION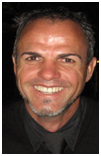 Established in 2003 by Andrew Martin. 
With 27 years experience in human resource management. 
Based in Nelspruit, Mpumalanga, South Africa.
Zenith Labour Law & Personnel Solutions, provides small and medium size businesses in and around the area, with an innovative, yet practical business solution to outsource employee related services and to reduce costs.
Andrew has been an official with SA United Employers Organization since 2004.

CORE VALUES

• We believe in honesty & integrity
• We value confidentiality, all client information is treated with the highest level of confidentiality – no exceptions
• We value reliability
• We are committed to excellent service delivery
• We believe in creating and maintaining lasting relationships with our clients
• Professionalism
• Approach all situations with a positive, can do attitude, which will flow into and effect work situations.
MISSION
Zenith Labour Law & Personnel Solutions is committed to providing a range of quality employee-related services, payroll, industrial relations and human resource management at an affordable rate, while maintaining a high level of professionalism and quality at all times. As knowledgeable professionals displaying a thorough understanding of all aspects of labour legislation, we will support our client by fostering a work place that provides respect, diversity, opportunity, accountability and fairness while demonstrating leadership and quality service within a growing, pro-active environment. We strive to eliminate problems that are associated with personnel management to provide the best possible solutions to our clients' business needs.
VISION
Our vision it to offer a high quality, responsive, customer-focused service, utilizing professional expertise and quality consultation. Continually growing our customer base and creating a professional and trusting environment that supports and guides our clients with the knowledge necessary to successfully comply with the Labour Legislation. We are committed to balanced support of institutional and client needs. We are guided by ethical and professional standards.